International Conference on Advanced Functional Materials
(ICAFM 2017)
18-20​ December, 2017.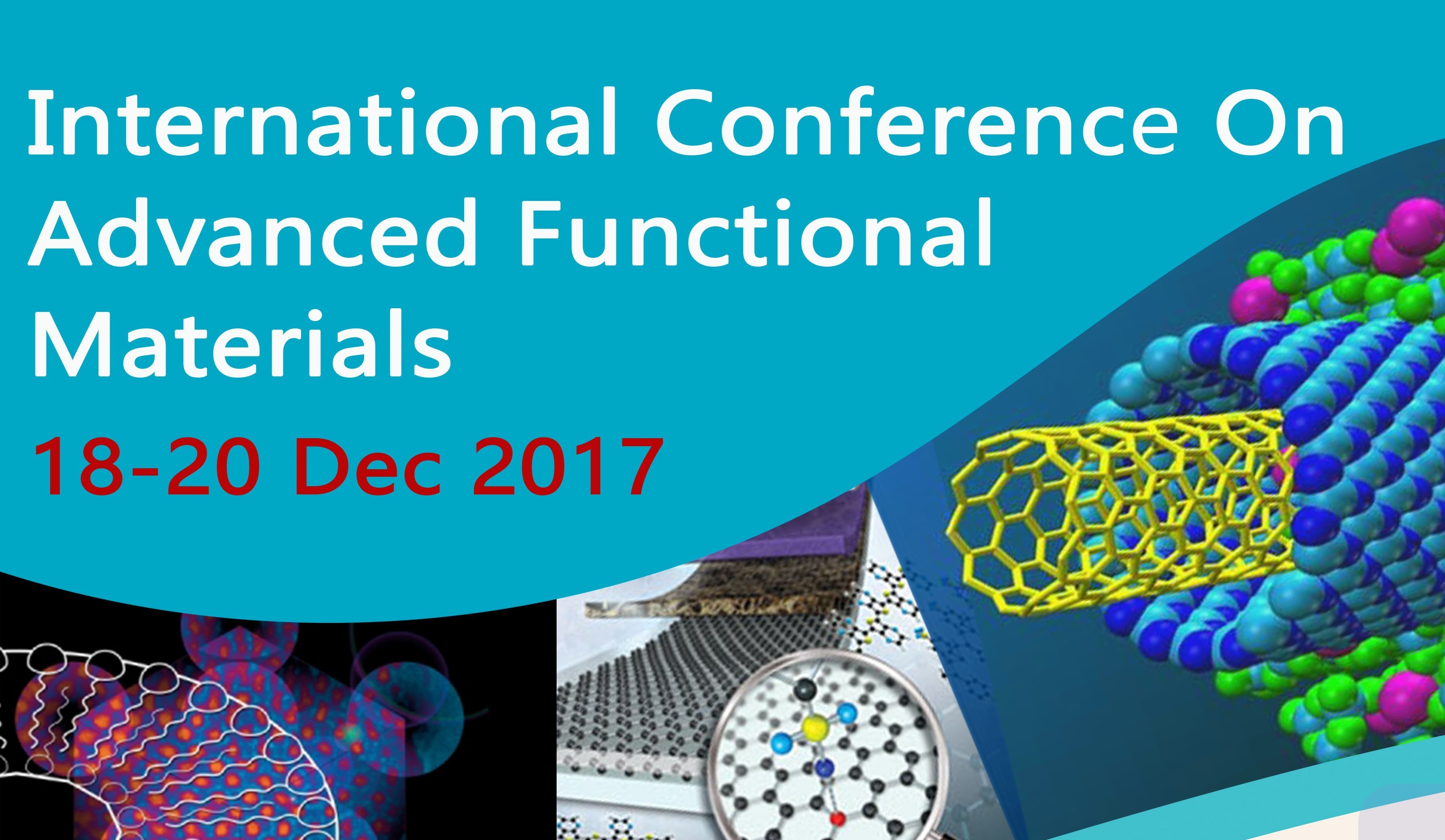 About University
Rajiv Gandhi University of Knowledge Technologies is established in 2008 and then it's adopted by Government of Telangana to cater the needs of rural meritorious students who have passed out 10th Class for Six years integrated B.Tech program with an intake of 1000 students per year. RGUKT is residential campus spread in 270 acres in the abode of Gyana Saraswathi Temple who is worshiped for knowledge and wisdom. After a rigorous process of selection for the admission into Integrated B.Tech program, students undergo training in Pre University Courses (PUC) equivalent of state Intermediate syllabus. Based on CGPA score in PUC, students can choose branch of their interest from various branches of engineering (CSE, ECE,CIVIL, MECHANICAL, MME, Chem and EEE). The university is unique in sending students in their 3rd and 4th year of B.Tech to industries to bride the gap of academics and industry. A special training is being given during six years program to hone skills (soft and technical) as a part of campus placement drive. Students are trained well for all around developments and to meet the challenges. ​
About Departments
Departments of Chemistry and Physics are established with inception of Rajiv Gandhi University of Knowledge Technologies (RGUKT), Basar. Each department consists of nearly 20 faculty members recruited from India's premier institutes teach Chemistry and Physics to nearly 2500 students per year from Pre University to University level courses. Departments are actively involved in interfacing with engineering departments of mechanical, materials and electronics. Our department faculties have expertise in the areas of Organic Synthesis, Bio diesel, Catalysis, Crystalline Materials, Ion-Solid Interactions, Nuclear spectroscopy, Nanomaterial, Optical and Magnetic measurements. Departments have access to in house facilities like XRD and SEM.
About Conference
It is first of its kind where internationally acclaimed scientists from Physics and Chemistry come together to discuss and to showcase their research findings to highly motivated researchers from India and abroad. The lectures cover from basics to applications in Nano-Science and Nano-Technology, Synthetic Chemistry, Green Chemistry and Computational Materials Science. Mostly, emphasis will be given on topics that are in common to both Physics and Chemistry.
Objectives
To discuss interdisciplinary research in chemistry, physics and materials science
Advances in science to live in better planet
Thrust Areas
Catalysis
Green Chemistry
Computational Chemistry
Natural Products
Nano Materials
Semi conducting Materials
Sensors
Biomaterials
Polymers and Ceramics
Optical/Electronics/Magnetic Materials
Thin films and Glasses
Computational materials science
Call for papers
The conference includes, apart from technical presentation by experts, a poster presentation session.
We invite abstracts describing experimental research work on topics of interest related to Physics, Chemistry and Material Science for oral and poster presentations.
Abstracts will be reviewed through multi level review process. The abstract recommended will be intimated to the author and is published in seminar souvenir.
Proceedings of the conference will be published in UGC recognized journal.
Abstract, Poster and Oral Presentations should be prepared as per the templates provided.
A subject expert peer committee evaluates and on recommendation of the committee, 1st and 2nd prizes will be announced for poster & Oral Presentations.
Please visit our website for symposium updates: http://www.rgukt.ac.in/icafm.html
Registration fee includes a kit and food for three days.
Date and venue of the conference
Date
: 18-20th Dec, 2017
Venue
: SAC building, RGUKT Basar, Nirmal.
Organized by
DEPARTMENT OF CHEMISTRY & PHYSICS
RAJIV GANDHI UNIVERSITY OF KNOWLEDGE TECHNOLOGIES
Basar, Nirmal-504107, Telangana State
Ph​: ​9618286529
Mail: icafm@rgukt.ac.in