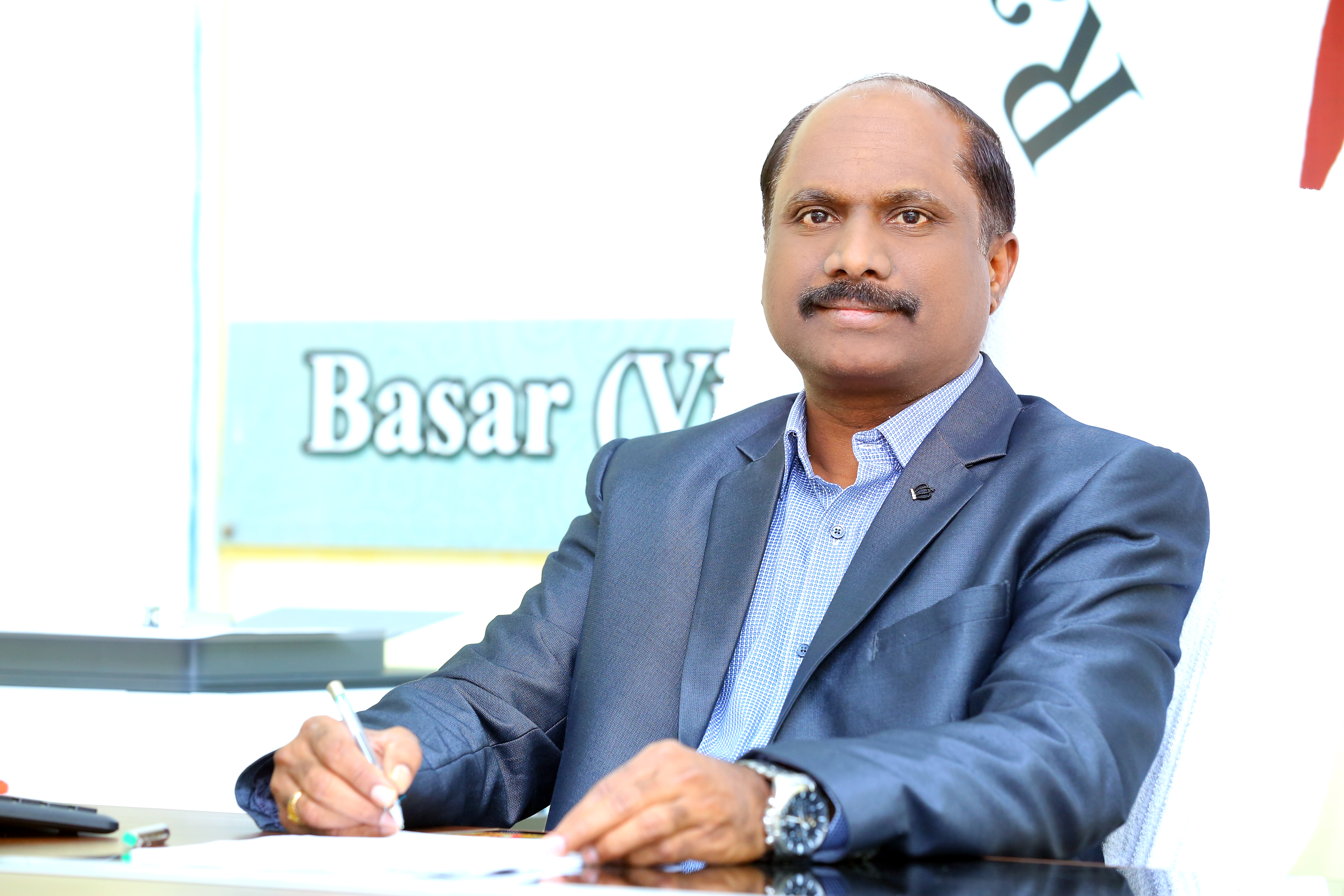 Prof. Satish Kumar Peddapelli
Director
Education: M.Tech., Ph.D., FIE, SMIEEE, MISTE, MSSI
Email: director@rgukt.ac.in
Prof. Satish Kumar Peddapelli is the Director, Rajiv Gandhi University of Knowledge Technologies, IIIT-Basara and Professor of Electrical Engineering, University College of Engineering, Osmania University, Hyderabad. He was born in Karimnagar in the year 1974. He has completed his B.Tech in EEE from JNTU, obtained his M.Tech in Power Electronics from JNTUH and his Doctorate in the area of Multilevel Inverters from JNTUH. His areas of interests are Power Electronics, Drives, Power Converters, Multi-level Inverters, Special Machines and Renewable Energy Systems.

He is the Senior Member IEEE, Life Member ISTE and Fellow of Institute of Engineers India. He is an active member of many professional bodies and an advisory board member of Engineering Staff College of India. He is an Editorial member of various International Journals and reviewer for IEEE Transactions on Power Electronics, IEEE Access Journal, International Transactions on Electrical Energy Systems, International Journal of Ambient Energy, and IETE Journal of Research etc.

Dr. Satish Kumar completed three Major Research Projects as Principal Investigator funded by University Grants Commission (UGC) and Science and Engineering Research Board (SERB) worth around 9 Lakhs INR, 21 Lakhs INR and 25 Lakhs respectively. He has also completed Indo-Sri Lanka joint research project worth of around 25 Lakhs from the Department of Science and Technology, New Delhi. Recently he has received India- Slovenia joint research project funded by the Department of Science & Technology (DST), New Delhi and another major research project funded by the TSCOST. Under his supervision, five research scholars were awarded their PhD degrees. He established "Research Lab for Multilevel Inverters" in the department of Electrical Engineering, Osmania University and research scholars are actively utilizing this lab.

He has more than 105 publications in International Journals and presented 34 papers in International Conferences. He has received a "Certificate of Merit" for his research paper which was presented in an International Conference at University of California, USA. He delivered Keynote address in International conferences held at Singapore and Paris. He has authored three text books entitled "Pulse Width Modulation- Analysis and Performance in Multilevel Inverters" published by De- Gruyter Oldenbourg, Germany, a text book entitled "Electrical Machines – A Practical Approach" published by De-Gruyter Oldenbourg, Germany and a text book "Computer Methods in Power Systems - Analysis with MATLAB. He received one Australian Patent and one Indian Patent and applied for three patents on Cascaded multilevel inverters, Neutral point Clamped Multilevel inverters and Power Conditioners.


received the "Best Teacher Award" from the State Government of Telangana on 5th Sept.2014
He also received the "Award for Research Excellence" in the year 2014.
He also received the "Global Teacher Role Model Award in the year 2015.
He also received the "Fast Track Scheme for Young Scientist Award" from SERB in 2013.
He received Four Certificates of Appreciation under the 'Osmania University Vice-Chancellor Award 2022' for his Research Excellence.
With more than 26 years of teaching and research experience, he is guiding 8 PhD scholars in the area of Power Electronics at present. He has served in the Osmania University as Chairman, Board of Studies, OU, Additional Controller of Examinations (Confidential), Joint Director of Evaluation, Coordinator, NBA, UCE, Faculty Advisor, Hostel Warden, Regional Coordinator – PGECET (2012, 2013 and 2014) etc.
Dr. Satish Kumar visited various countries like United States of America, France, Switzerland, Japan, Hong Kong, Singapore, Bangkok and Sri Lanka to present his research papers in various international conferences, to engage in collaborative research and to deliver expert lectures and keynote addresses.