Hostel Facility
The residential nature of RGUKT where the students come from a geographically distributed wide area and would not be able to commute to the campus on a daily basis makes it necessary that hostel facilities be provided for all the students. RGUKT, Basar, has a total of 6 hostel blocks – 3 each for boys and girls separately. Between them, the hostel buildings can accommodate around 8000 students.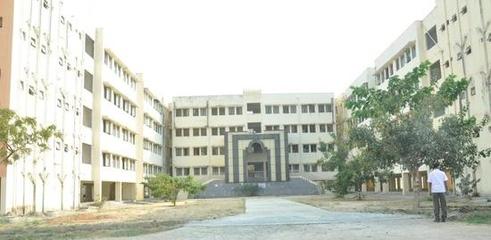 Each hostel is provided with a caretaker to look after the students problems. The welfare of the students is monitored by a group of wardens who all report to a Chief Warden. There are wardens and chief wardens separately for girls and boys.
Every room in the hostel is fitted with fans and lighting. Each wing in the hostel is provided with a common washing and toilet area. Daily cleaning by housekeeping staff ensures a completely clean and hygienic environment. Special halls are built in each hostel for reading and recreation purposes.
Each student is provided with a pair of sports and regular uniform, a cot with a mattress and other basic facilities like bed sheets, pillows, towels etc. Each hostel is designed in such a way that a shuttle court is provided at the centre of the building which can be used by the students for recreation purposes.
A notable feature of the hostels is that they are completely Wi-Fi enabled, albeit with controlled access. This unique feature has been recently installed so that the students find no break in their efforts to acquire knowledge and keep up with their class works and assignments.