Best Faculty Award
S. Chand Rakesh Roshan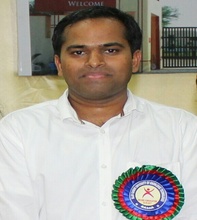 RGUKT Basar faculty Mr.S.Chand Rakesh Roshan Bags "Best Faculty" National Award
Mr.S Chand Rakesh Roshan, Assistant Professor, Dept. of Physics, RGUKT Basar has been awarded with "BEST FACULTY AWARD" under the aegis of Telangana IT association (TITA), Information Technology companies association of Andhra Pradesh ( ITAP) , Lions Club international, Impact Foundation and Indian Servers as a part of Bharat Nava Nirmaan National Awards Ceremony.
For this prestigious National award, nearly 25,000 nominations were received from all the corners of the INDIA. The Selection Committee consists of 2 IAS Officers, 20+ Engineering College Principals, Deans, HODs, and Senior Faculty members of highly reputed Universities.
The Selection committee is deeply impressed with the awardees' dedication to teaching and the impact that they have made on their students' learning. The award has been bestowed upon Mr.S.C.Rakesh Roshan by Sri Sridhar Babu Addanki IAS, Dr. D Chakrapani, IAS (Retd.) and Dr. N. Nageswararao I.A.S. at an event held at VR Siddhartha Engineering College, Vijayawada.
Currently, Mr. S.Chand Rakesh Roshan is the Faculty Incharge, Training and Placements of the University, Head ( Department of Physics ) and SWAYAM NPTEL Coordinator of the university.
He believes in actions speaking louder than words and a firm believer in Multitasking.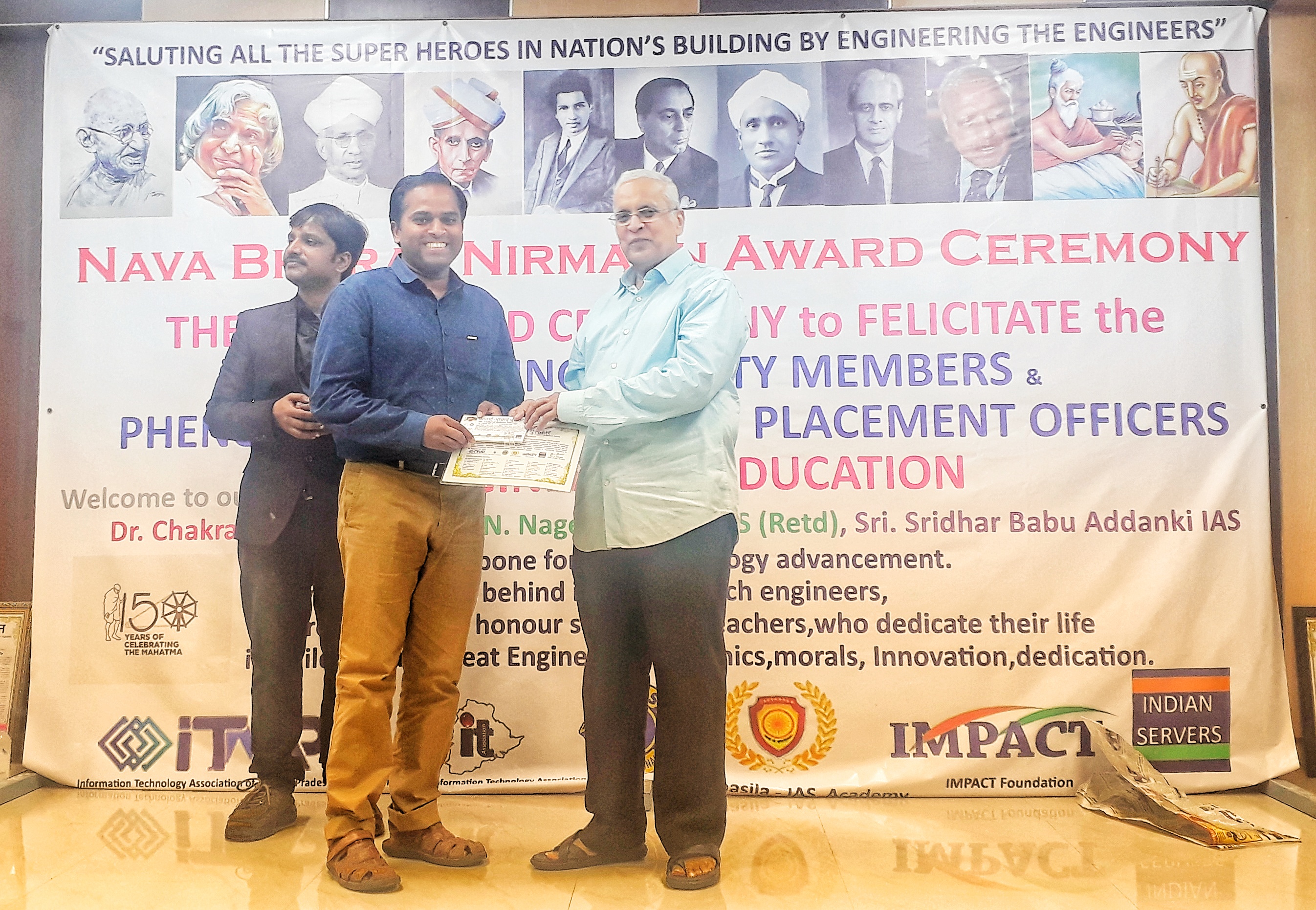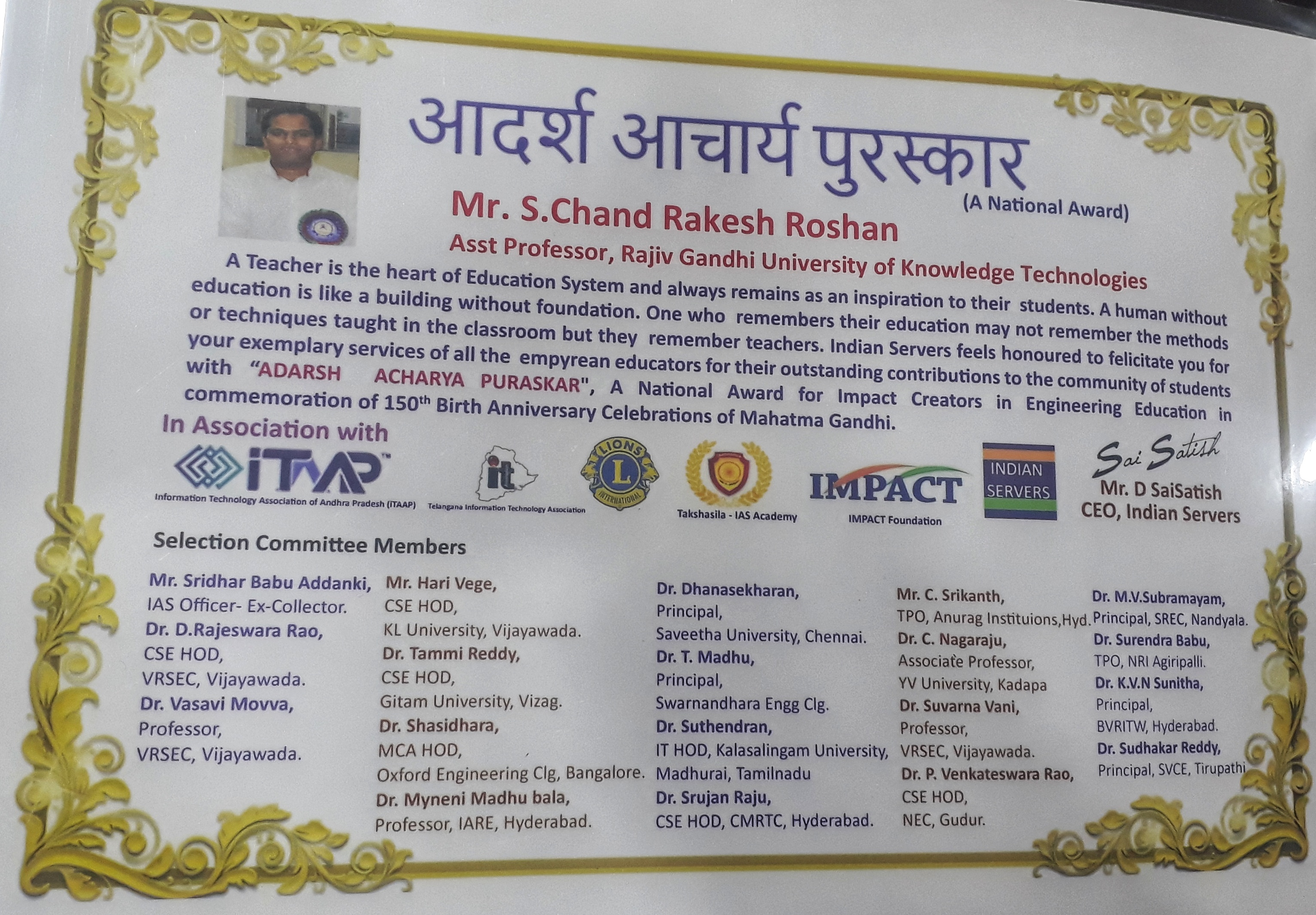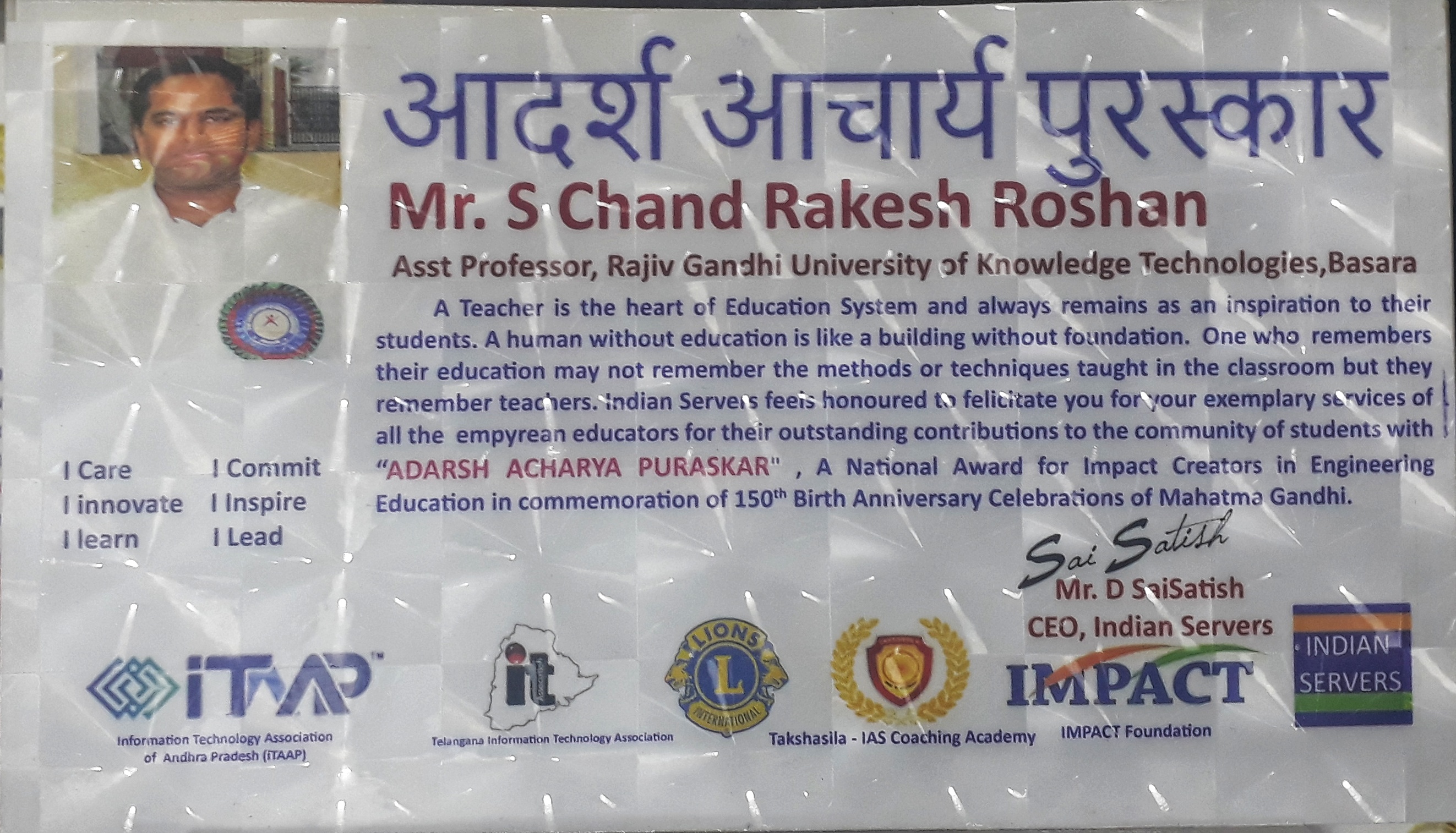 ×